Malmo Swivel Recliner
SWIVEL RECLINER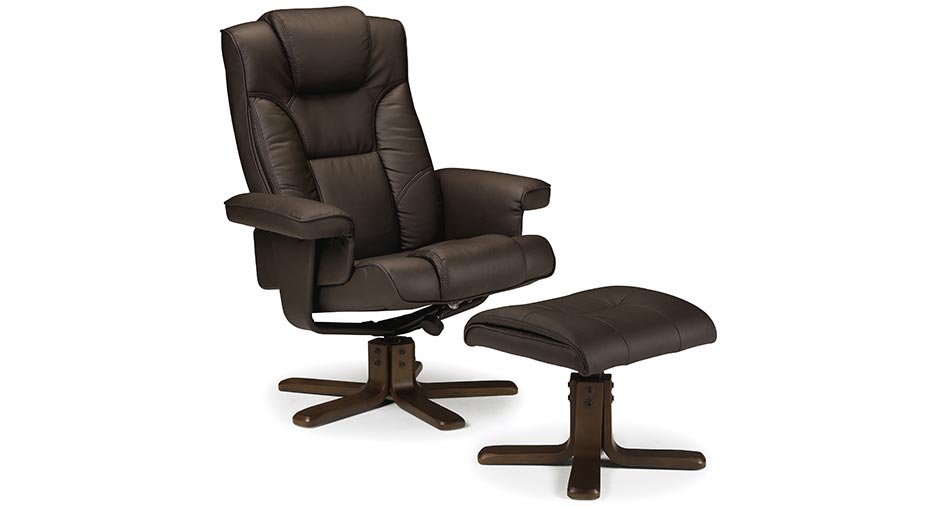 Maximum User Weight
The Malmo recliner can accommodate a maximum user weight of 15 stone. This recliner chair comes with 12 months parts and labour warranty.

Quality Build
The Malmo is a comfortable swivel recliner chair designed to compliment any home. Complete with footstool you can sit and relax in the Malmo.

Recliner Material
The Malmo recliner is professionally upholstered in a faux leather. The Malmo recliner chair is available in 2 colours, Black and Brown.
Malmo Swivel Recliner
The Malmo swivel chair and footstool is a luxurious swivel recliner chair, upholstered in faux leather in rich dark brown with a dark wooden base for a classic and stylish look for any home.
Malmo Swivel Recliner
Product Features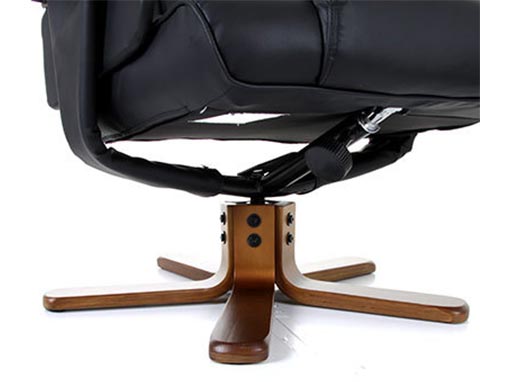 Reclining Backrest
The Malmo has a reclining backrest that allows you to sit back and relax.
Footrest
The Malmo Recliner includes a footrest as standard that provides extra comfort and support to your legs.
Read our blog