Bergen Petite Riser Recliner
LEATHER DUAL MOTOR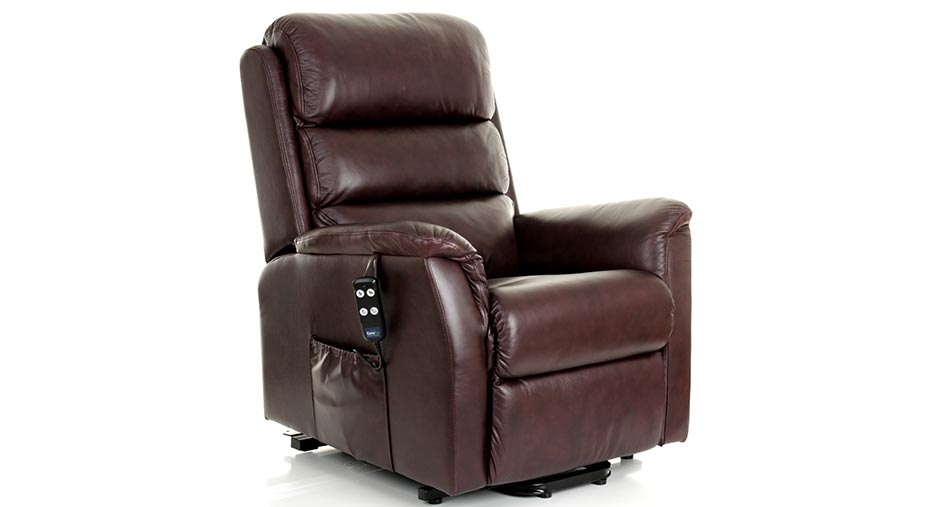 Maximum User Weight
The Bergen Petite rise recliner can accommodate a maximum user weight of 21 stone. This recliner chair comes with 12 months parts and labour warranty.

Dual Motor
The Bergen Petite rise recliner is a dual motor riser recliner chair. The foot rest rises independently of the back rest reclining allowing you to optimise the chair for maximum comfort.

Recliner Material
The Bergen Petite rise recliner is professionally upholstered in real leather. The Bergen Petite recliner chair is available in 2 colours, Cream and Brown.
Bergen Petite Riser Recliner
As a dual motor riser recliner the Bergen can adapt to a variety of sitting positions. Raise the footrest or recline the backrest independently, or make use of both for a comfortable and relaxing sleeping position. And the waterfall backrest not only looks great – it's also ideal for the relief of pressure in the back and spine when sitting.
The smooth and quiet mechanism of the Bergen Recliner Chair will lift you from a sitting position to a standing position with the minimum of fuss, so you can rise gently without strain on the arms or legs. The 4-button handset is convenient and straightforward to use, too.
Bergen Petite Riser Recliner
Product Features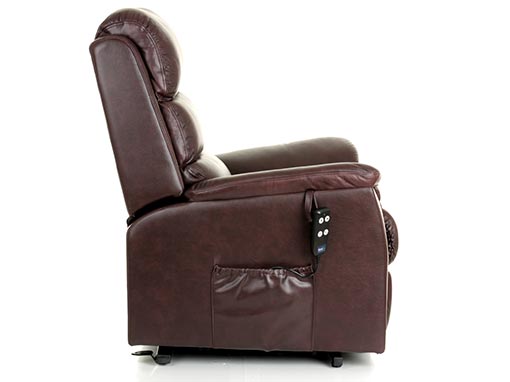 Remote Control
The Bergen is equipped with an easy to use big button remote that makes operating the chair easy and requiring minimal effort.
Rise Feature
The Bergen Petite Rise Recliner has a rise feature that raise a user from standing to sitting and vice-versa.
Read our blog