Wellington Leather Riser Recliner
LEATHER DUAL MOTOR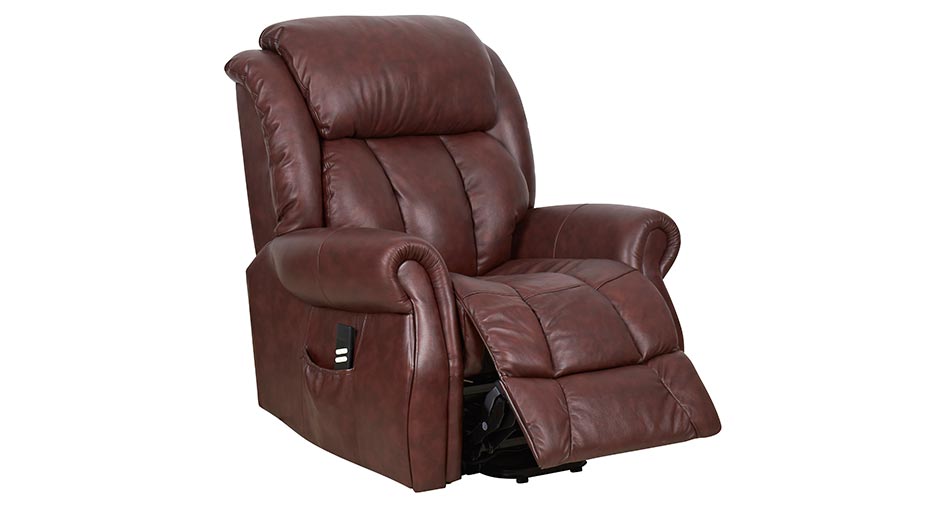 Maximum User Weight
The Wellington leather riser recliner can accommodate a maximum user weight of 25 stone 3lbs. This recliner chair comes with 12 months parts and labour warranty.

Dual Motor
The Wellington leather riser recliner is a dual motor riser recliner chair. The footrest rises independently of the backrest allowing you an infinite range of seating positions.

Recliner Material
The Warwick leather riser recliner is professionally upholstered in a real leather. The Wellington recliner chair is available in 2 colours, Chestnut and Cream.
Wellington Riser Recliner
The Wellington offers the ultimate in comfort, and its simple and smooth lift action makes it the ideal chair for those who may need an assistance in rising from a sitting position.  This mean that the user is able to maintain their independence without the need of any additional help.  When you are ready to relax, the Wellington will gently lower you back to a seated position so you can enjoy a host of activities like reading, watching TV or sleeping.
Wellington Leather Riser Recliner
Product Features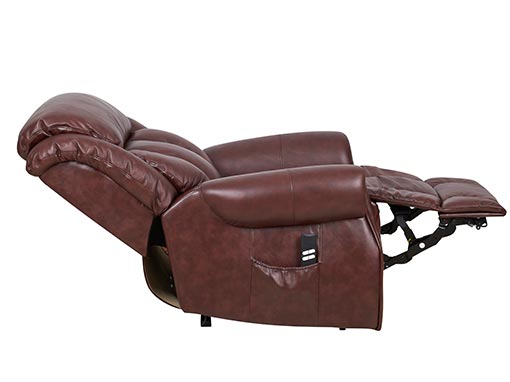 Remote Control
The Wellington is equipped with an easy to use big button remote that makes operating the chair easy and requiring minimal effort.
Rise Feature
The Wellington has a rise feature which means that it can lift a user to standing to sitting and return them to seated from a standing position. With its handy rise and lift system the chair can raise you from a seated position to almost standing to help you get out of the chair. The reverse when sitting, raise the chair and gently lower back into a seated position.
Read our blog