Kenmure Riser Recliner
HEATED LEATHER MASSAGE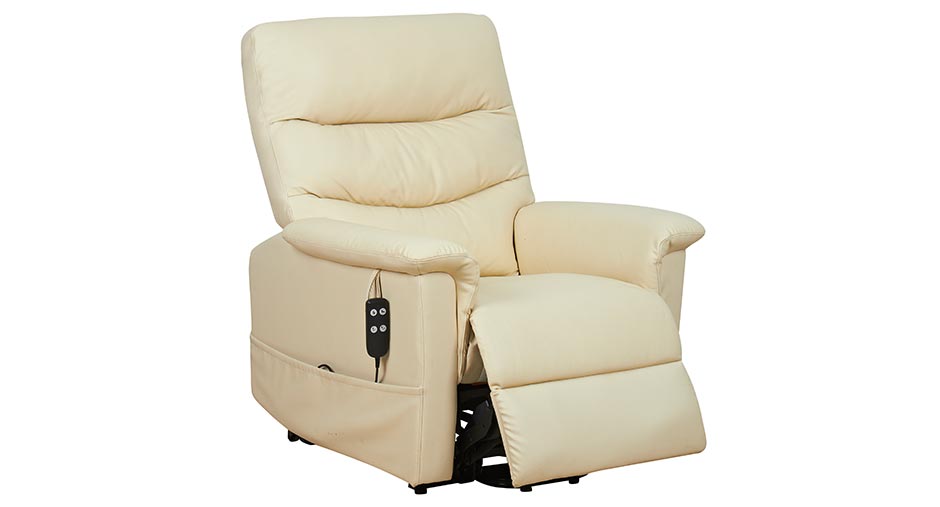 Maximum User Weight
The Kenmure rise recliner can accommodate a maximum user weight of 19 stone 10lbs. This recliner chair comes with 12 months parts and labour warranty.

Dual Motor
The Kenmure recliner is a dual motor riser recliner chair. This means that the chair can raise its footrest independently of reclining its backrest.

Recliner Material
The Kenmure rise recliner is professionally upholstered in a real leather. The Kenmure recliner chair is available in 2 colours, Cream and Brown.
Kenmure Riser Recliner
This recliner chair offers ample seat width for an average size user and it has a comfortable yet supportive back cushion and modern design to compliment your home. The Kenmure rise recliner  is upholstered in top quality leather. With its sprung seating, fibre back cushion, excellent lumbar support and easy to use handset to operate the back and footrest for total leg support, you will have years of worry free use. Designed to assist sufferers of Arthritis, Rheumatism, MS, Poor Circulation and other mobility restrictions/disability.
Kenmure Riser Recliner
Product Features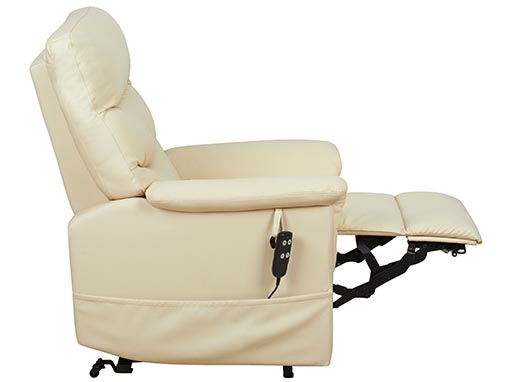 Remote Control
The Kenmure is equipped with an easy to use big button remote that makes operating the chair easy and requiring minimal effort.
Comfort as standard
The Kenmure has a rise feature that enables the riser recliner chair to raise the user from a seated to standing position. With its handy rise and lift system the chair can raise you from a seated position to almost standing to help you get out of the chair. The reverse when sitting, raise the chair and gently lower back into a seated position.
Read our blog