Augusta Riser Recliner
DUAL MOTOR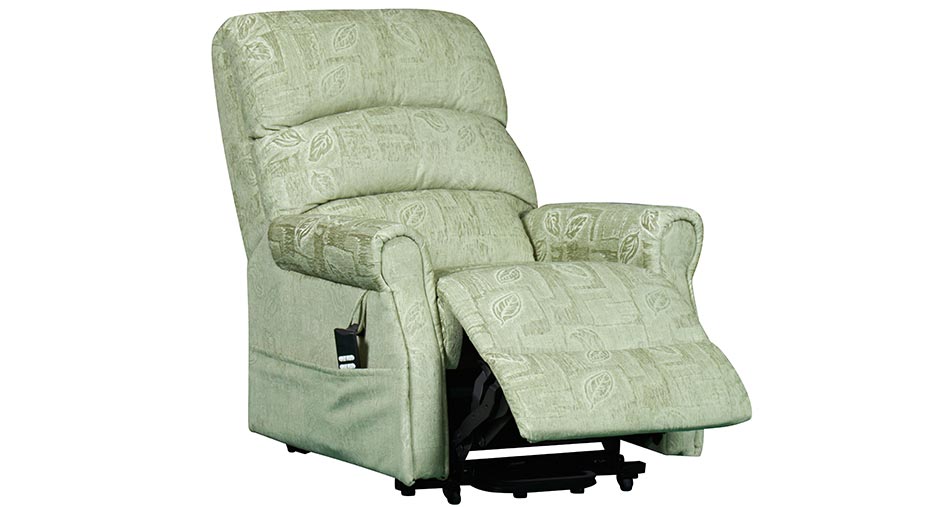 Maximum User Weight
The Augusta rise recliner can accommodate a maximum user weight of 21 stone 4lbs. This recliner chair comes with 12 months parts and labour warranty.

Dual Motor
The Augusta recliner is a dual motor riser recliner chair. The foot rest rises independently of the backrest reclining, allowing for a limitless number of seating positions.

Recliner Material
The Augusta electric recliner is professionally upholstered in a vibrant fabric. The Augusta recliner chair is available in 3 colours, Terracotta, Green and Gold.
Augusta Riser Recliner
The Augusta Rise Recliner chair is simple to operate and allows you to find your most comfortable seating position, at the touch of a button. The easy to use controller not only offers you various reclining options, but can also gently and safely lift you into a standing position when you are ready to get up.
Augusta Riser Recliner
Product Features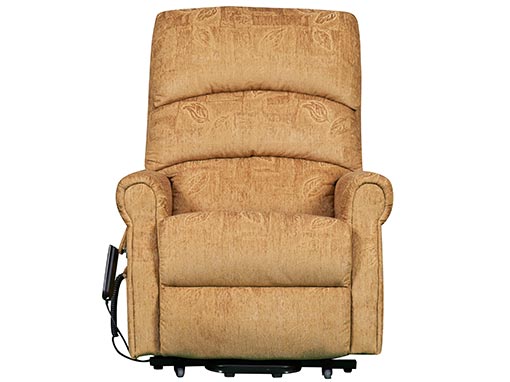 Remote Control
The Augusta is equipped with an easy to use big button remote that makes operating the chair easy and requiring minimal effort.
Rise Feature
The Augusta has a rise feature that helps those who struggle to sit down and stands up by raising and lowering them.
Read our blog