Savannah Riser Recliner
SINGLE MOTOR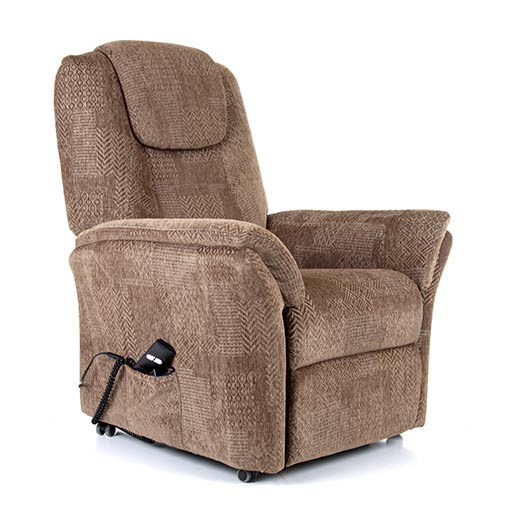 Maximum User Weight
The Savannah rise recliner can accommodate a maximum user weight of 18 stone. This recliner chair comes with 12 months parts and labour warranty.

Single Motor
The Savannah rise recliner is a single motor riser recliner chair. The foot rest rises when the back rest reclines and the foot rest lowers as the back rest rises.

Recliner Material
The Savannah rise recliner is professionally upholstered in a vibrant fabric. The Savannah recliner chair is available in 2 colours, Pebble and Sand.
Savannah Riser Recliner
The Savannah Riser Recliner Chair is upholstered in a beautiful, soft yet hard wearing fabric in a choice of two colours: Pebble or Sand.  Whichever colour you choose, they are designed to look elegant and fully complement your existing furniture.
The single motor function allows you to effortlessly move both the footrest and backrest. When you raise the footrest the backrest will recline at the same time, allowing you to carry out a whole host of activities such as watching TV, reading or sleeping in complete comfort.
Savannah Riser Recliner
Product Features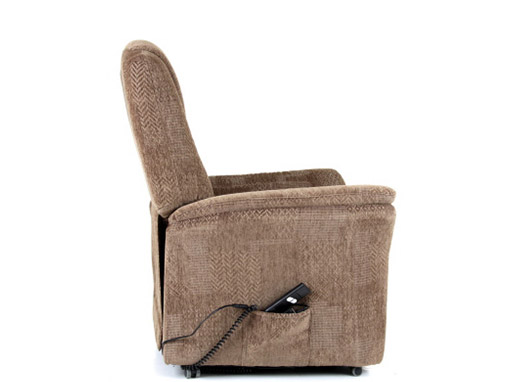 Remote Control
The Savannah is equipped with an easy to use big button remote that makes operating the chair easy and requiring minimal effort.
Rise Feature
The Savannah Rise Recliner Chair comes with a rise feature ideal for those who struggle to sit down or stand up.
Read our blog