Single Motor Riser Recliner
Prices Range from £299 including delivery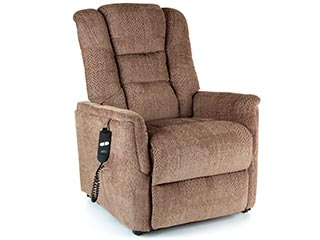 The Aspen riser recliner is luxuriously comfortable, upholstered in fabric and available in two striking colours.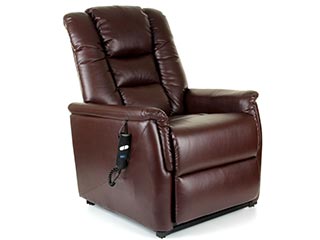 The Dakota riser recliner chair is crafted for comfort and style. An impressive looking, affordable recliner.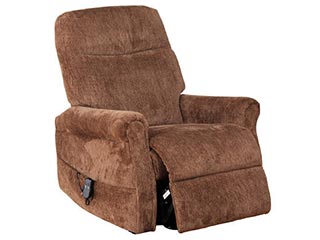 The Virginia riser recliner chair is fully upholstered in high quality luxurious almond or oatmeal fabric.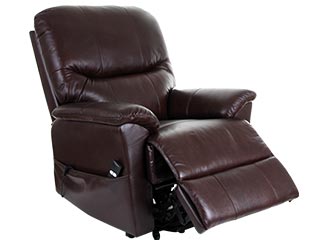 The Montreal leather single motor riser recliner offers comfort, and contemporary style at an affordable price.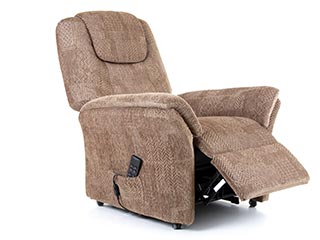 The Savannahl recliner is upholstered in a luxurious fabric and available in Sand or Pebble colours.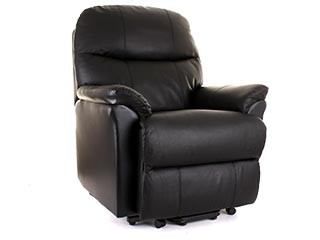 The Havana single motor electric recliner offers uncomprimising comfort and quality at an unbelievable price.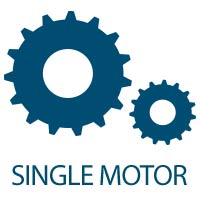 Single Motor Riser Recliner
On the majority of single motor riser recliner chairs, the footplate starts to rise up before the backrest begins to recline. Under normal operation of a single motor chair; as the footplate starts to reach its highest point the backrest starts to move with the footrest. Once the footplate has reached its highest point the backrest will continue to recline.
Single motor chairs do not fully recline into a horizontal position suitable for sleep.