Havana Riser Recliner
SINGLE MOTOR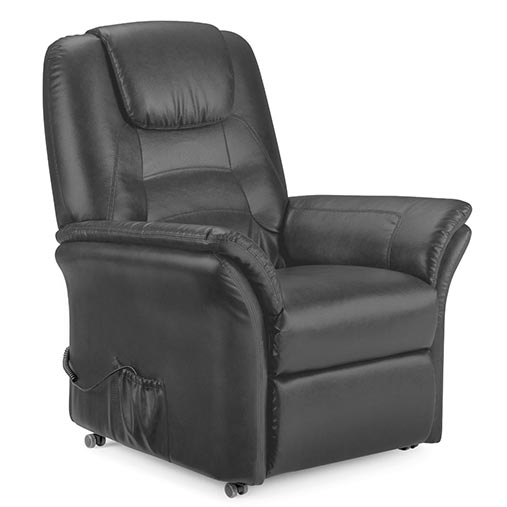 The Havana rise recliner can accommodate a maximum user weight of 18 stone. This recliner chair comes with 12 months parts and labour warranty.

The Havana rise recliner is a single motor riser recliner chair. The foot rest rises when the back rest reclines and the foot rest lowers as the back rest rises.

The Havana riser recliner is professionally upholstered in a faux leather. The Havana recliner chair is available in 2 colours, Black and Brown.
Havana Riser Recliner
Upholstered in faux leather, we're proud to present to you the Havana electric rise recliner chair. This stunning recliner chair offers you the ultimate in comfort and is packed with features at amazing value. Despite being one of the lowest priced Riser Recliners on the market today the Havana does not compromise quality or design.
The single motor recliner chair has one motor to move both the footrest and backrest at the same time.  When you raise the footrest the backrest will also recline, meaning you can find the perfect position to sit comfortably.
Havana Riser Recliner
Product Features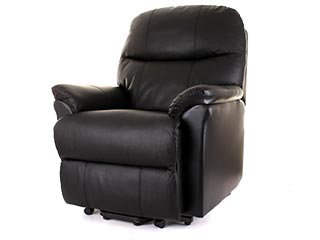 Remote Control
The Havana is equipped with an easy to use big button remote that makes operating the chair easy and requiring minimal effort.
Comfort as standard
The Havana Recliner has a stylish and contemporary design and is upholstered in hard wearing, faux leather with 2 colour options available; Black and Brown.  Faux leather is a fabric that looks like leather, but is actually made from other materials, but still offers incredible comfort. The Havana Rise Recliner can accommodate a maximum user weight of 18 stone.
Read our blog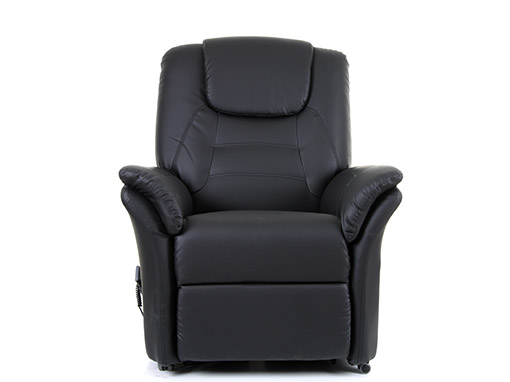 If you have more questions please fill in our form and a Mobility Expert will get in touch to answer your query shortly.