Aspen Riser Recliner
SINGLE MOTOR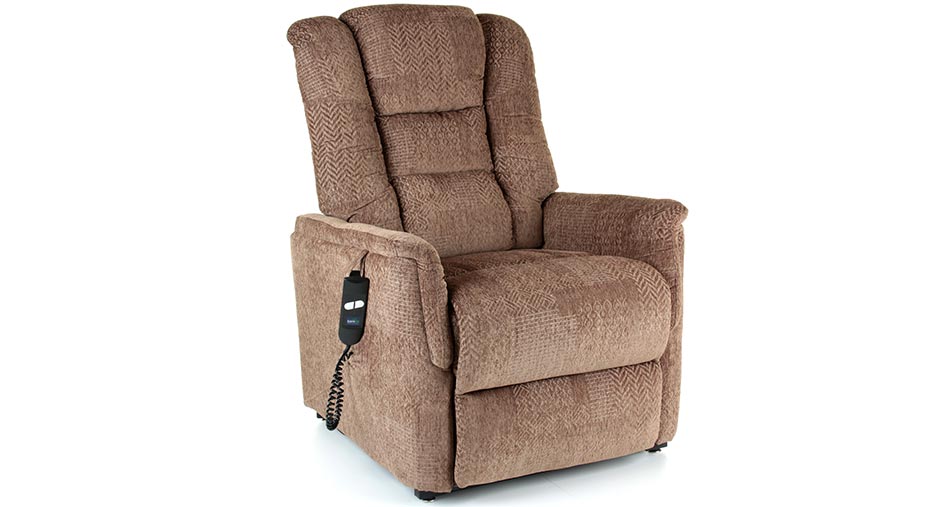 Maximum User Weight
The Aspen rise recliner can accommodate a maximum user weight of 20 stone. This recliner chair comes with 12 months parts and labour warranty.

Single Motor
The Aspen recliner is a single motor riser recliner chair. The foot rest rises when the back rest reclines and the foot rest lowers as the back rest rises.

Recliner Material
The Aspen recliner is professionally upholstered in a vibrant fabric. The Aspen recliner chair is available in 3 colours, Biscuit, Mushroom and Terracotta.
Aspen Riser Recliner
Luxuriously comfortable and truly convenient to use, the Aspen Riser Recliner is a fabric-upholstered chair that you'll look forward to settling down in.
With a single motor the Aspen offers customisable comfort unlike traditional armchairs. Use the simple handset to adjust the footrest and the backrest to your favourite position for watching TV, reading or catching up on sleep. Smooth and quiet, the Aspen's single motor can be operated using the big-buttoned handset, designed to respond to the lightest touch.
FREE DELIVERY
No hidden costs, delivery on all recliners listed on Electric Recliners is FREE
Aspen Riser Recliner
Product Features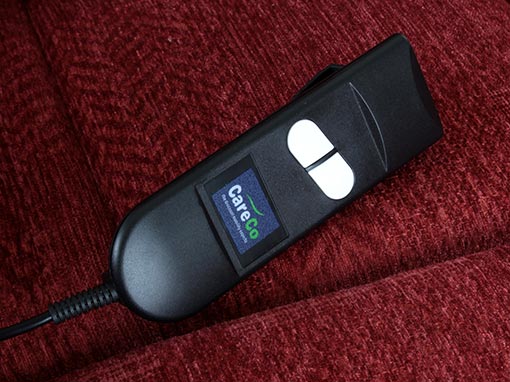 Remote Control
The Aspen is equipped with an easy to use big button remote that makes operating the chair easy and requiring minimal effort.
Rise Feature
The Aspen Rise Recliner is fitted with a rise feature that helps a user sit down and stand up. For users who have limited mobility, difficulty standing or sitting this is the ideal chair. It gently lowers you from a standing to seated position, when its time to get up the recliner raises you to an almost standing position.
Read our blog